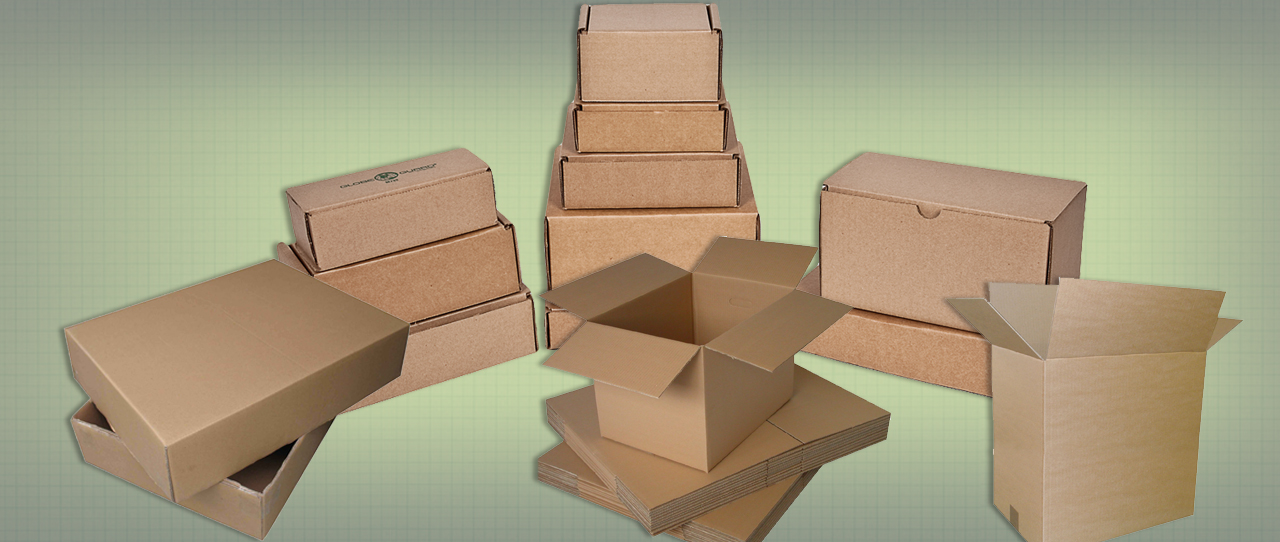 Custom Corrugated Box Manufacturing
Paramount container offers a variety of corrugated box styles designed to suit many different packaging and shipping needs. The selection of corrugated styles allow you to select a packaging option that will work best to display the product as well as protect it during distribution. Many corrugated boxes can be customized to your company's specific needs to create a container that will safely and effectively transport and present your product.
The half slotted container box is similar to the regular slotted container but is made without one set of four flaps that would close the box. The half slotted container can be useful for products that need to be visible and easy to access. A regular slotted container has two sets of four flaps that allow the box to be closed completely. The regular slotted container is the most common shipping box, manufactured by corrugated box manufacturers in the world.
Paramount Container also offers corrugated dividers or partitions to keep products protected. The corrugated dividers are a very simple but effective means of packaging fragile items safely. Products that are fragile such as glass products or liquid filled containers commonly use a partition. The partitions can come assembled or unassembled and are easily inserted into one of the containers. The dividers keep the items from moving around excessively or hitting each other during shipping in the boxes. Partitions require much less material than bubble wrap or Styrofoam and are easy to warehouse, assemble, and recycle.
In addition to these box styles, we also provide Full Telescope Design style Containers, One Piece Folder Containers, Five Panel Folders, Roll End Tuck Top Containers, Full Overlap Cartons, and may other styles not listed. We offer containers that can offer easy access and display as well as those that are designed to keep the product safe and secure during distribution. From fragile glass items to electronics, or retail packaging we have a custom packaging option that will meet your company's needs.
---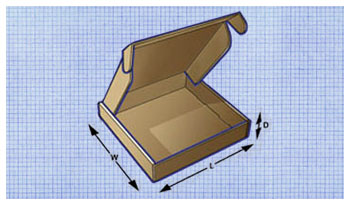 We produce a vast selection of die cut boxes. Die cut boxes can be used for shipping, retail, mailers, product displays, and more. The most common are Roll End Tuck Tops (RETT), we can also do auto or snap lock bottoms. Many other styles include RTE Reverse Tuck End, STE Standard Tuck End, RET Roll End Trays, etc.
---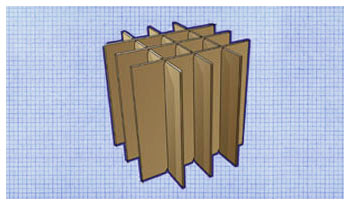 Dividers are used to separate items within a box. Dividers are especially suited for packaging fragile contents (bottles, candles, etc.). We can also produce these dividers in chipboard/paperboard assembled or unassembled.
---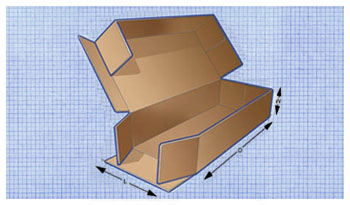 A single cut and scored piece features a fifth panel used as the closing flap, which completely covers one panel. Commonly used for narrow, long, or over-sized products. The several layers of board provide stacking strength and protection.
---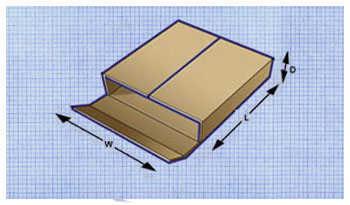 One piece of board is cut so that it provides a flat bottom, with flaps forming the sides and ends, and extensions of the side flaps meeting to form the top. We can also make the OPF with a partial overlap or with self-locking tabs.
---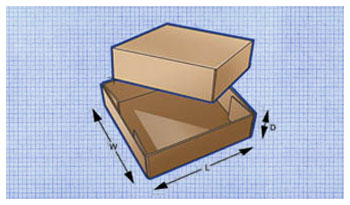 The FTD is two design style trays one slightly larger to completely overlap the bottom tray. Many companies also use a individual design style tray as a lid, end cap, or storage box.
---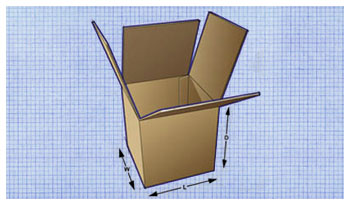 All flaps have the same length. When closed, the outer flaps come within one inch of complete overlap. The style is especially resistant to rough handling or shipping. The overlapping flaps provide added cushioning and thickness.
---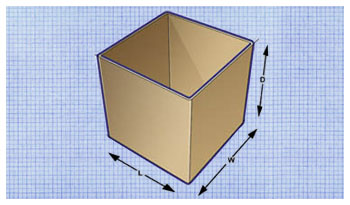 Same as a Regular Slotted Container without one set of flaps. Commonly used as a storage box for easy access to product.
---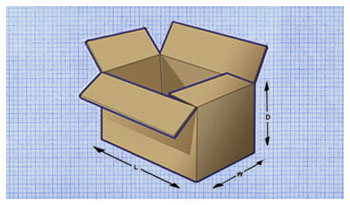 The most common box style we manufacture. The regular slotted container is the most popular shipping box in the world. It has 4 flaps on the top and bottom, where the outer (length) flaps meet at the center of the box.
---
Contact Us